PAAT Mobile LMS Apps for iOS/Android
Easily continue your training anywhere and anytime with the PAAT apps and do not wait for a certain time to become a professional trader. You can download the mobile apps that are specifically designed for our learning Management System, so you can develop all necessary skills to master algorithms of the PAAT profitable system.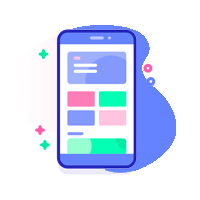 Practice on the Go
Access assigned workshops and practice with our mobile apps anywhere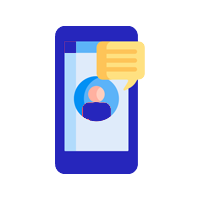 In-app Communication
Send questions and receive instructor's messages, participate in discussions, and send files from your mobile devices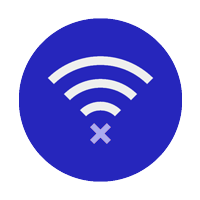 Offline Use
Use downloaded courses and run Smart Drills in offline mode many times, get synchronized when online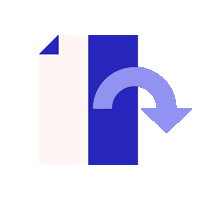 Platform Independent
Resume in-progress courses you started before on desktop and keep switching between your desktop and mobile devices as you learn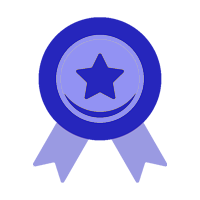 Gamified Experience
View progress and have fun with gamification elements like points, levels and badges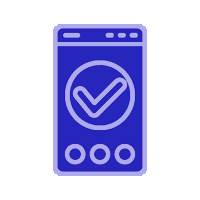 IOS and Android Friendly
Both iOS and Android apps could be installed on your Mobile/Tablet devices to support the PAAT LMS
To access the PAAT LMS Mobile App, download it on App Store or Google Play. You can use the same login details (username and password) as the web application.
Follow below steps to install the PAAT mobile application:
One of the best parts of using our mobile app is the fact that you can continue using PAAT when you're not connected to the internet. It's easy — you just download any number of lessons and drills you want, and you can continue your training anytime, anywhere. What's best, your progress will be automatically synchronized with our cloud servers as soon as you go back online.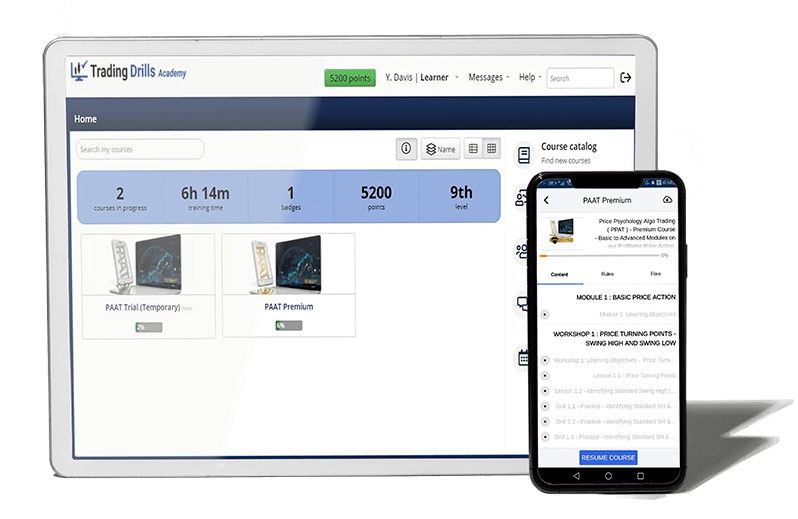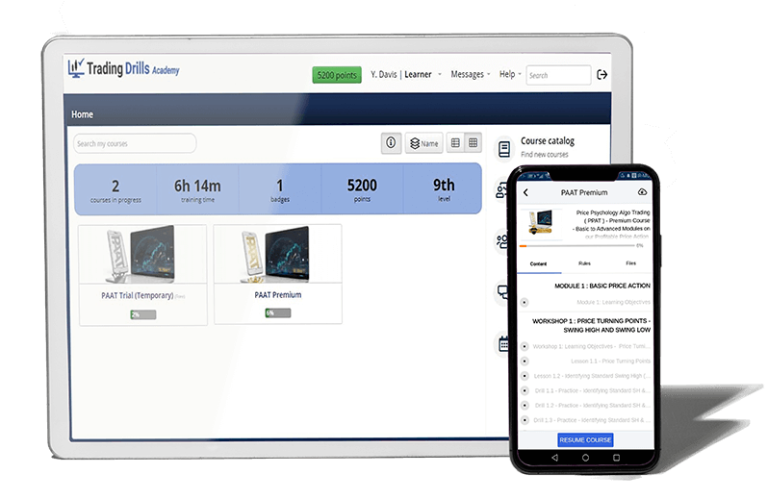 Another great feature of accessing PAAT with the mobile app is how easy it is to use. You'll be able to effortlessly navigate through lessons and execute drills, such as identifying swings and drawing range lines.
Price Action Algo Trading - Trial
 – Don't waste your time with scattered trading theoretical courses!
– Online course starts immediately after registration
– By participating in the free course, you will have ِDrills for free
 Start practical Trading Drills for free!