Master the Art & Science of Trading
Our Students and Global Instructors Passed the Combine and Got Funded!
What is PAAT and Why are our PAAT Traders so Consistent?
Popular price action courses and systems have a static view of market structure based on candlestick readings, static support and resistance levels, chart patterns, and entry signals and strategies without a clear trading plan. These systems were designed on hindsight analysis of back-tested price data and are ineffective in assessing major players and risks as markets unfold.

The PAAT was designed based on the true nature of price action psychology. It provides a 3D perspective of the chart pattern, range, and momentum, considering the interrelationships between them across multiple timeframes. This dynamic view of price action, with proper deliberate practice training using smart drills, provides traders with the skill of recognizing market structure and risks and adapting to changing market conditions during live trading.

The PAAT's primary focus is on Setup T, a trend-following setup specifically designed to address the loss-averse tendencies often encountered by aspiring traders. Setup T ensures a high win rate with a good reward-to-risk ratio, thus minimizing account drawdown and making it an ideal trading system from both psychological and risk management perspectives for traders who strive for consistency in securing funds and effectively managing them.
Become a Consistent Trader by Mastering the PROCESS/ALGORITHM of Our Trend-Following Dynamic Price Action Trading Setup

Consistent Trading System
Our Dynamic Price Action Algo Trading Course will provides you with the skill of recognizing the market structure players and risks, allowing you to identify low-risk opportunities and adapt to the changing market during live trading and reach consistency.

Smart Practical Exercises
We offers training through interactive lessons and Smart Drills within our Learning Management System. These will help you gain the skills necessary to trade within a safe simulated environment, with a gradual progression from novice to professional levels.

Trading Psychology
We designed PAAT to help traders overcome their loss aversion tendency by focusing on a high-probability setup and mastering its execution using smart drills without performance pressure. Our coaching by senior instructors personalizes the system to the trader's personality and psychology.
Price Action Algo Trading (PAAT)

12 Modules

36 Workshops

+760 Lessons/Drills

+500 Students
PAAT and the Path to Success in Trading
Many trading courses only teach theory and trading strategies through books, videos, and webinars. They don't give traders enough practical drills or chances to apply what they've learned in real trading situations. It's like trying to become a pilot or athlete just by reading books or watching videos. And also watching others trade or being in a live trading room won't help develop the skills needed because someone else is making the decisions.
With over 20 years of experience in trading, training, and research on high-performance skill development, we have developed a comprehensive solution that includes Teaching, Mentoring, Coaching, and Monitoring based on the Deliberate Practice concept with numerous Smart Drills. Our solution includes all the key elements of developing competencies and essential trading skills to turn a novice trader into a professional.


Free Educational Trading Resources and Tools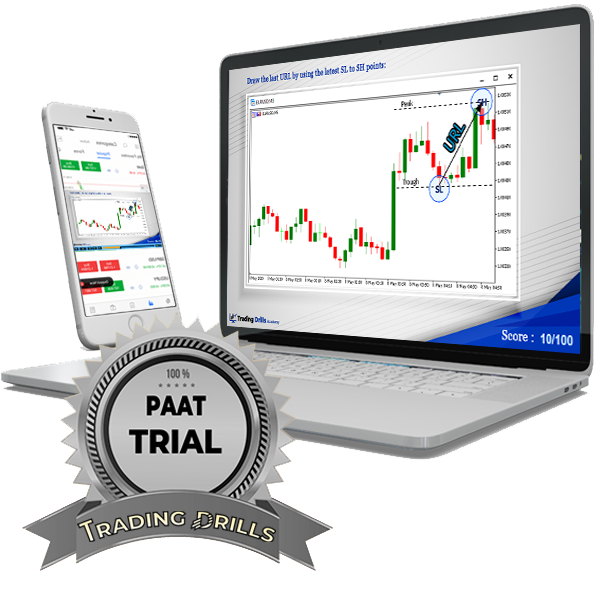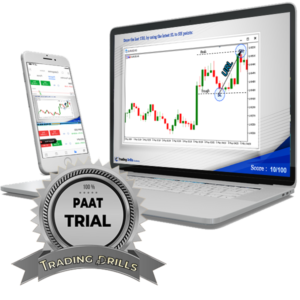 Free PAAT course covers basic to advanced Dynamic Price Action and includes: 12 Workshops, 28 Lessons, and 27 actual Smart Drills under LMS, which will help you develop essential technical analysis and trading skills.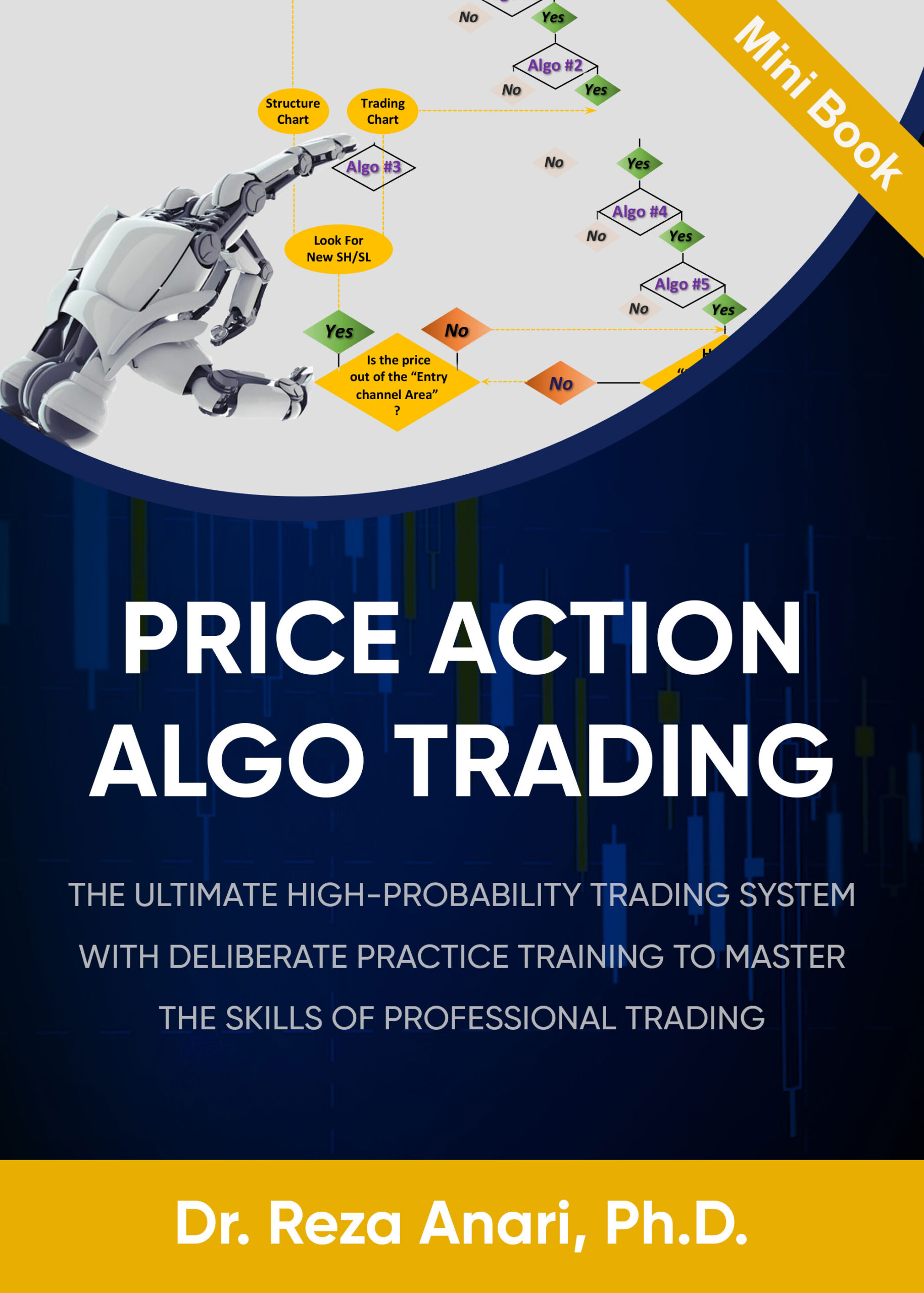 The Mini PAAT book introduces Dynamic Price Action analysis, offering a 3D perspective on chart patterns, range, and momentum. It helps develop professional trading skills based on deliberate practice training.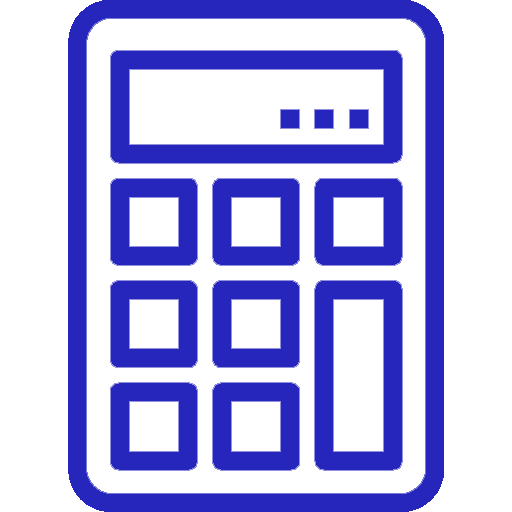 Trading Calculators
We have provided a variety of trading calculators to assist you in managing your position size and risk. Check out our Expectancy, Profit Factor and Position Size calculators for major stock indexes and commodities.

Live Charts/Market Overview
Real-Time Charts and Market Overview on popular instruments, suitable for for technical analysis or trading.
Price Action Algo Trading - Trial
Start Your Journey Towards Consistency in Trading for Free
Join our group of professional traders and start Module One for free.
12 Workshops, 28 Lessons and 27 Smart Drills under LMS
Workshop 1: Price Turning Points – Swing Low (SL) & Swing High (SH)
Workshop 2: Range, Drawing Range Line, Identifying/Update Range lines in the live market
Workshop 3: Dynamic Support (DS) line & Dynamic Resistance (DR)
Workshop 4: Dynamic Channels (DC)
Workshop 5: Determining the Types of Patterns
Workshop 6: Relationship between Pattern and Range
Workshop 7: Trend Channel Break Out
Workshop 8: Sideways Channel Break Out
Workshop 9: Sideways and Trend Channel Break Out – Advance
Workshop 10: Momentum Range Analysis
Workshop 11: Momentum Slope Analysis
Workshop 12: Combining Momentum Range Analysis & Momentum Slope Analysis
Total number of Drills completed by the end of Module 4 = 27 / 760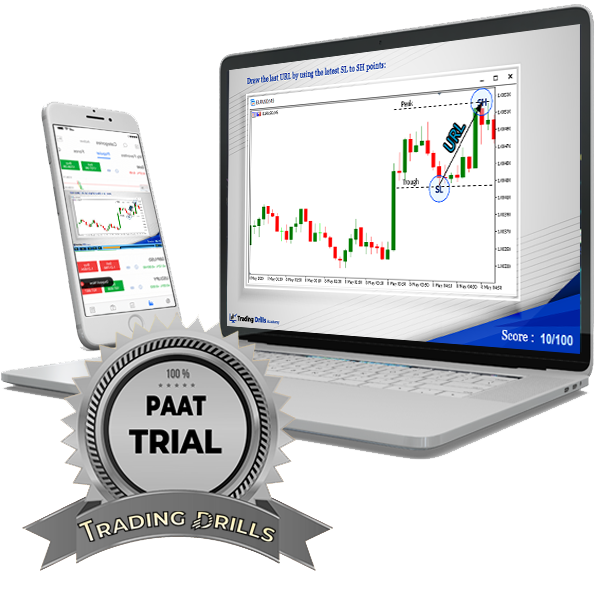 Comments and Results of some of our Successful Students
Price Action Trading and Its Advantage In this video, we will focus our discussion on the topic of Price Action Trading and its advantage as
Read More »
Advantages of High Probability Trading Setups with High Win Rate we will discuss the advantages of a profitable trading system based on a high-probability trading
Read More »
Various Levels of Competencies in Trading As we  discussed in this video the various levels of competencies in trading and the importance of adapting to
Read More »
Founded by a group of successful retail traders, Trading Drills Academy understands the challenges aspiring traders face in achieving consistent profitability. Through years of research and collaboration with experts in High-Performance Skills, we have developed the PAAT Trading/Coaching system to support the next generation of traders. 
We will help you save your money, time, and energy, so you won't fall into the same traps we did when we first started out. Our goal is to ensure a faster journey towards becoming a successful trader.


Our Recommended Trading Platform
NinjaTrader is always FREE to use for advanced charting, strategy backtesting and trade simulation.
Download NinjaTrader for unlimited FREE use!
Trading Drills Academy Referral
Earn up to 50% Commission for Every Successful Referral