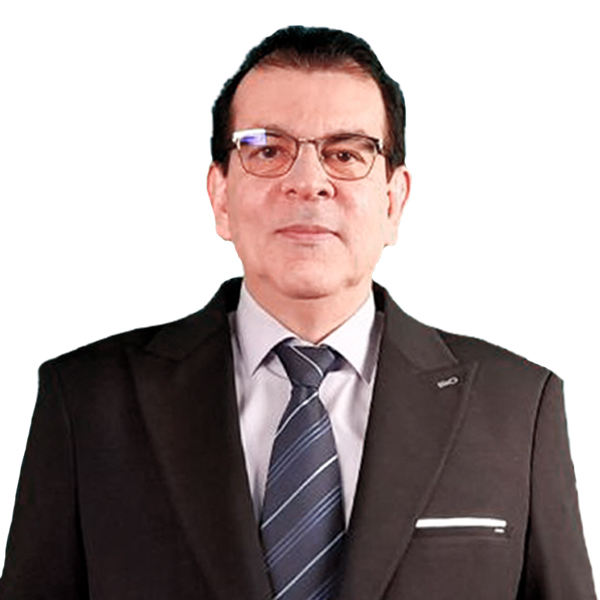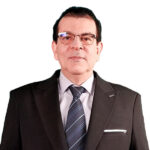 Program Developer & Senior Instructor
Dr. Reza Anari is a highly accomplished scientist, high-performance coach, and the founder of Trading Drills Academy. He earned his Ph.D. from the University of Toronto in 1997 and completed a Post-Doctoral Research Fellowship in Pharmaceutical Science at the University of British Columbia in 1999. Dr. Anari's journey in the trading world began during his time working at pharmaceutical companies in the US, where he gained valuable insights by witnessing the stock buying frenzy during the dotcom boom of 2000 and the subsequent dotcom crash of 2001.
Driven by dedication and the successes of his research and academic career, Dr. Anari initially believed he could quickly figure out how to make money and compound profits in the market. However, he soon realized the complexity and difficulty of consistently becoming a profitable trader. It took him approximately seven years of intensive research and investing over $40,000 in various educational courses, trading systems, and tools before he developed his own rule-based trading system, which led to consistent profitability.
In 2011, Dr. Anari relocated to Singapore and served as an Adjunct Associate Professor at the Medical University of South Carolina. During this time, he developed a program for MSc. in Clinical Research and found a passion for education and training while refining his trading system. He transformed it into a high-probability trend-following price action trading system.
In 2015, Dr. Anari decided to share his trading system with aspiring traders and created a comprehensive course that included many hours of video lectures and webinars. However, he observed that only a small percentage (5%) of his students achieved success by following the course. This led him to delve deeper into understanding why conventional knowledge-based academic teaching, relying on books and videos, was insufficient for developing successful traders.
Through coaching by Dr. Kenneth Reid, a highly accomplished Clinical Psychologist and trader, Dr. Anari realized that success in trading requires many hours of conscious deliberate practice that is specific, measurable, and progressive. Dr. Reid's training emphasized the importance of traders investing time properly by engaging in deliberate practice under a skillful coach to develop sustained high-performance trading skills.
In 2017, Dr. Anari made significant changes to his course, turning it into a complete training program that focuses on deliberate practice. In collaboration with Dr. Kenneth Reid, he streamlined the price action analysis and incorporated it into a setup with a high win rate that aligns with the psychology of numerous retail traders. Furthermore, with the invaluable support of his son, an accomplished Algo Developer and Software Engineer, he pioneered the development of Smart Drills within an innovative Learning Management System (LMS). These Smart Drills act like virtual simulators, similar to flight simulators used in pilot training. They provide targeted and structured practice sessions and immediate feedback, helping traders improve their skills effectively.
Since the inception of Trading Drills Academy in 2019, Dr. Anari's Price Action Algo Trading (PAAT) course has attracted a diverse community of over 1000 students from around the globe. Through the PAAT coaching and trading system, these traders have achieved exceptional results that surpass the performance of traditional training methods by more than tenfold.
Currently, Dr. Reza Anari is a full-time trader, managing his own account and the Apex Trader Funds. He continues to make significant contributions to improving the quality of trading education globally. In his spare time, he enjoys pursuing various hobbies such as taking horseback riding lessons, skating, karate, piano, and archery.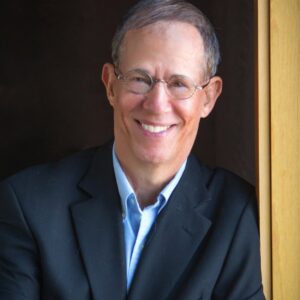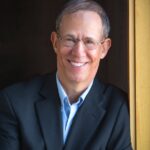 Clinical Psychologist and Senior Instructor
Dr. Kenneth Reid is a highly accomplished Clinical Psychologist, Senior Instructor, and High-Performance Coach with a wealth of experience in trading, coaching, and psychology. With a Ph.D. in Clinical Psychology, Dr. Reid brings a unique blend of expertise to the trading industry, combining psychological insights with technical proficiency. His approach to trading encompasses a deep understanding of the technical aspects while emphasizing the crucial role of mindset and psychology. Inspired by his passion for tennis and modern sports psychology principles, Dr. Reid incorporates High-Performance Skill development and Deliberate Practice concepts into trading, empowering traders to optimize their performance and reach consistency.
Dr. Reid's journey in the trading world began during the tech/dot com boom in the mid-1990s. While pursuing his master's degree in counseling, he recognized the immense potential created by the explosive growth of the internet, the emergence of low-cost online brokerages, and the advent of financial media platforms like CNBC. Fascinated by these opportunities, Dr. Reid delved into trading, laying the foundation for his future success.
Dr. Reid's expertise and insights caught the attention of one of the largest financial newsletters in the U.S., during the market peak in 2000. Through thoughtful and bearish analysis, he impressed the publisher, leading to his appointment as Senior Editor, Head Trader, and Model Portfolio Manager. He successfully managed daily swing trading services and several theme-based portfolios for 12 years, skillfully navigating through challenging market conditions, including the Global Financial Crisis (GFC). This extensive experience provided him with a comprehensive understanding of market dynamics and strategies to thrive in various market environments.
Through his personal experiences in trading, Dr. Reid gained a profound understanding of the challenges traders face. He recognized the importance of quality trading education and embarked on a journey of trial and error, navigating the unpredictable nature of the market, and paying his dues directly to the market. This first-hand experience equipped him with invaluable insights and deep empathy for traders seeking to overcome obstacles and achieve success.
Retiring for the second time in 2012, Dr. Reid dedicated himself to coaching, software development, and trading futures for his own account. Recognizing his passion for coaching, he transitioned to focus full-time on mentoring day traders of all skill levels and account sizes. Dr. Reid possesses a remarkable ability to connect with traders, treating newcomers and seasoned professionals with equal consideration and respect. His guidance and mentorship have been invaluable to traders, including those from 7-figure prop shop backgrounds.
With his extensive background in psychology, trading expertise, and unwavering dedication to mentoring, Dr. Kenneth Reid offers a unique perspective to traders seeking to enhance their skills, develop a winning mindset, and achieve their trading goals. He derives immense satisfaction from assisting aspiring futures traders in securing funding from reputable companies, leveraging his expertise to support their journey to success.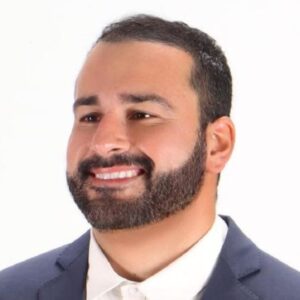 Algo Developer and Software Engineer
Ali Anari is a US-based software engineer with over 10 years of experience in the technology industry. He has worked at various startups as well as major technology companies such as Facebook, Amazon, Microsoft, and Google.
Mr. Anari has a deep passion for quantitative finance and algorithmic trading, which was sparked by his father's influence during his youth. Since 2018, he has been actively pursuing his interest in financial markets and equity options modeling. His diverse interests encompass economic sentiments, technical analysis, market commentary, strategy development, trade analysis, and risk management.
Mr. Anari employs a wide range of trading strategies, including VIX spreads, earnings plays, and income generation, across major financial derivatives such as options, futures, stocks, and ETFs. He has developed models to solve for forward volatilities, enabling the identification of pricing anomalies in equity index options and volatility index futures contracts. Furthermore, he has created formulas to model implied volatility before and after earnings announcements. Additionally, he has ranked the risk/return ratios of option income strategies in real market conditions and introduced innovative hybrid strategies.
Mr. Anari's extensive experience as a machine learning practitioner and data scientist, combined with his knowledge of trading strategies, has positioned him as an expert algo developer. He has made significant contributions to the algorithm system of the Price Action Algo Trading (PAAT) system. Additionally, he has pioneered the development of Smart Drills within an innovative Learning Management System (LMS) and course curriculum, incorporating 760 Smart Drills based on deliberate practice. These Smart Drills act as virtual simulators, akin to flight simulators used in pilot training, offering targeted and structured practice sessions that provide immediate feedback. Their purpose is to assist traders in effectively enhancing their essential trading skills.
The application of Smart Drills under the LMS system to train traders is an example of disruptive technology, as explained by Mr. Anari in his book chapter titled "Disrupt or Be Disrupted: Lessons Learned from Silicon Valley," which he co-authored with Brian Tracy's latest famous book, "New Reality, New Rules."
In 2021, using the PAAT system, Mr. Anari achieved over 100% return on investment in his personal trading account. He successfully completed the FTMO and Apex Trader Funding challenge, joining other traders who also secured funding from reputable prop firms like OneUpTrader and Apex Trader Funding.
Mr. Anari's goal is to become a full-time proprietary hedge fund manager, utilizing a combination of derivatives and algorithmic trading strategies. In his leisure time, he enjoys playing the classical violin, hiking, swimming, reading, and traveling internationally.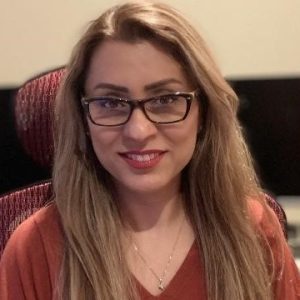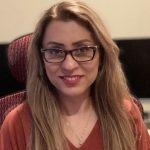 Malih Farahnak graduated with an Engineering degree from the University of Shiraz in 1995. She was introduced to trading when she was in high school, watching financial news, and became fascinated with the stock market. Malih moved to Canada in 2005 with her family and worked as a professional mechanical engineer in the Oil & Gas and eventually the Nuclear industry. She became more interested in the field of trading as she believed it would provide her with flexibility and freedom to live her life to the fullest with her loved ones. She decided to pursue her passion professionally and started learning about the financial markets and technical analysis while working at an engineering consulting company in Toronto in 2017.
She was highly confident that with her dedication and academic success in engineering, she could mathematically model what causes price movement, predict the market, and make money. To her surprise, she experienced losses and realized that it was challenging to consistently predict market moves based on mathematical models.
It took her nearly 2 years and an investment of over 10K in various trading systems, educational courses, and add-on tools until she finally discovered the PAAT (Price Action Algo Trading) course offered by Trading Drills Academy. She registered for the course and worked diligently for a year to become a consistent day trader in the S&P 500 E-mini futures market.
In May 2021, her trading performance had improved significantly since day one, leading her to make the decision to quit her full-time job. She is now a full-time trader managing her own account trading mainly stocks, index futures, and options and also managing the fund received by the OneUpTrader. With her consistent performance in the market and her passion for helping other traders, she decided to join the Trading Drills Academy to mentor aspiring traders enrolled in the Price Action Algo Trading (PAAT) course.
During her spare time, Malih enjoys meditation, studying trading psychology books, exercising in the gym, attending yoga and zumba classes, playing the piano, and spending time with her children.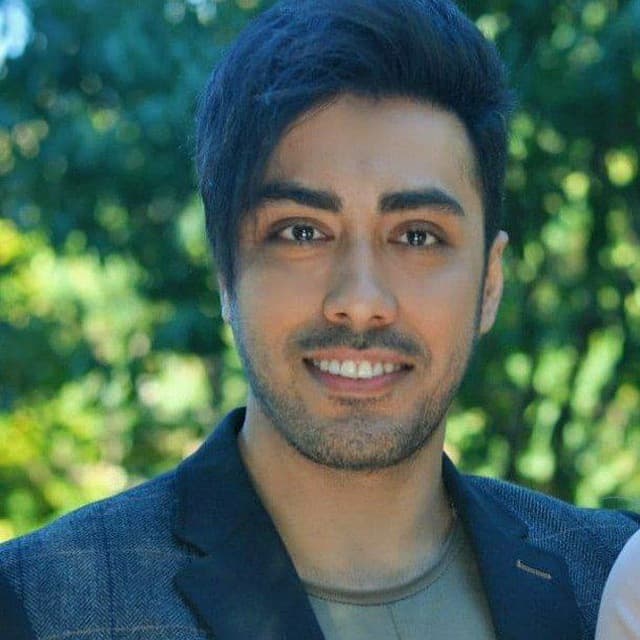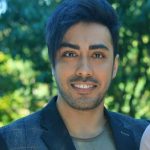 Mr. Mokhlesi has over five years of experience in various markets, including Stocks, Futures, Forex, and Cryptocurrencies. He completed his Bachelor's degree in International Business and Management in 2012 from Saxion University in the Netherlands and obtained his Real Estate Diploma in 2017 from Tafe University in Australia. During this time, he developed a keen interest in the market by following economic news and monitoring commodity prices such as oil and gold. It was then that he realized his true passion for trading and developed a deep love for the industry.
Mr. Mokhlesi is an experienced futures day trader and also holds long-term positions in major equity index options. He is dedicated to following trading strategies to achieve consistency in his trades. He takes pleasure in mentoring others, observing the market across different time zones, identifying trends, and assessing portfolio risks.
Additionally, he serves as a Trader Psychologist with several clients and occasionally conducts trading psychology webinars. These webinars focus on dealing with the stresses associated with individual trades, cultivating determination and stamina, and practicing patience and discipline. Mentored by Dr. Anari on Price Action strategies, Mr. Mokhlesi's remarkable progress and consistency as a day trader led him to collaborate with Trading Drills Academy in developing the Price Action Algo Trading (PAAT) course.
Mr. Mokhlesi is currently a full-time trader, managing his personal account as well as funds received from OneUpTrader. In addition, he serves as an instructor at the Trading Drills Academy, where he mentors and guides new aspiring traders, addressing their questions related to price action and psychology.
During his leisure time, he enjoys diving, playing soccer, showcasing his guitar skills, and spending time with his dog Bella.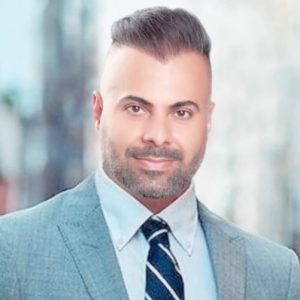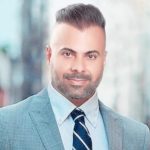 Kasra completed his master's degree in Natural Resource Engineering in 2011 and is currently a full-time PhD student at Pamukkale University in Denizli, Turkey.
Kasra was introduced to Forex and the financial markets through one of his university professors in late 2019. He began learning about profitable setups from price action courses available online and familiarizing himself with major platforms and tools that could help him achieve his goal of becoming a successful trader.
With strong dedication and perseverance, and by studying various price action trading systems, he started trading in the live market at the beginning of 2020, believing he could quickly grow his capital. However, he soon experienced the loss of all his hard-earned money, which provided him with a better understanding of the true nature of trading and the importance of developing high-performance skills.
Determined to find an experienced mentor and receive guidance on this path, Kasra conducted research on the internet and discovered the Trading Drills Academy. He began studying the pure dynamic price action presented in the PAAT system. Through his dedication and hard work, along with the guidance of Dr. Anari, Kasra became one of the top students at the academy and developed into a consistent professional scalper in a short period of time.
Mr. Farhangi has become a great role model for others and regularly shares his trades with everyone. Due to his deep understanding of the Price Action Algo Trading (PAAT) system and his interest in mentoring other traders, he joined the Trading Drills Academy as an instructor in early 2022.
Kasra is currently a full-time trader, managing his personal account by scalping the e-mini futures. He also manages funds received from several Prop Firms such as UProfit and Alpha Capital Group during the London and New York sessions. In addition to his trading activities, he serves as an instructor at the Trading Drills Academy and mentors and assists all students during Asian sessions, providing guidance to new aspiring traders and addressing their questions related to price action and psychology.
In his spare time, he enjoys fitness, swimming, singing, music, and shooting.