The path to success in trading depends on two factors:
1. Professional Trader's Mindset/Attitude: The trader should understand the true nature of the trading business and be fully prepared to invest in developing a high level of competency to develop the skills required for success in trading
2. Training System Based on the High-Performance Skill Development: The trader should find the right training/coaching system that is designed for High-Performance Skill development that could transform a novice trader into the professional level
With > 20 years of experience in trading/training and research on the subject of High-Performance Skill development, the PAAT Training Curriculum has been redesigned based on the Cycle of Excellence and Deliberate Practice concept with numerous Smart Drills to provide a comprehensive solution that includes all key elements of developing competencies to turn a novice trader into a professional trader. We clarify these concepts step by step starting with the first condition that is related to the Trader's Mindset/Attitude.
(1) Professional Trader's Mindset/Attitude
First, let us focus on the trader's mindset and clarify that many aspiring traders do not understand the true nature of trading and think it is similar to other academic disciplines that one can take a course and get a degree from a college/university and start a career with consistent income for many years. The fact is that trading is similar to the elite level High-Performance careers so there are many common traits between top traders and professional athletes, musicians, artists, physicians, etc, including these 3 common characteristics:
(1) More than 100 hours of training are required for a simple system
(2) Substantial numbers of individuals fail to develop proficiency
(3) The performance of the expert is qualitatively different from that of the novice
Studies by Dr. Bloom and other researchers on many elite performers who had won international competitions in various fields indicated that there is no correlation between IQ and expert performance in these high-performance fields.
So what does correlate with success? Dr. Bloom's work showed that all the superb performers had practiced intensively, studied with devoted teachers, and been supported enthusiastically by their families/friends. Later studies revealed that the amount and quality of practice were key factors in the level of expertise people achieved.
All rigorous research studies by more than 100 leading scientists who have studied top performance in a wide variety of domains, are compiled in The Cambridge Handbook of Expertise and Expert Performance, which showed that Experts are always Made and not Born.
These studies indicated that it will take several years to achieve High-Performance Skills and there are no shortcuts. You will need to invest that time wisely, by engaging in "Deliberate Practice" — a practice that focuses on tasks beyond your current level of competence and comfort. You will need a well-informed coach not only to guide you through deliberate practice but also to help you learn how to coach yourself for sustained high performance in the face of ever-increasing pressure and rapid change.
The journey to truly superior performance is not for the fainthearted or the impatient person. The development of superior skills requires struggle, sacrifice, and honest painful self-assessment, so you need to become a coachable person and work hard with your coach to master complex high-performance skills.
Therefore, please watch these videos to find answers to some important questions that will help you to develop a proper skill-oriented mindset/attitude, necessary for your investment in training and success in trading.
What percentage of people succeed in trading?
Why do many fail to become consistently profitable traders?
Is spending a long time in any profession enough for success?
Do you need a high IQ and a lot of knowledge to succeed in trading?
What are the "Cycle of Excellence" and "Deliberate Practice" and how can they help traders?
What is the role of Process and Conditional knowledge in skill-based training in trading?
What are the characteristics of a profitable trading system?
Why is learning the process and algorithmic conditions of a profitable trading system important?
How can Smart Drills under Learning Management System help to develop trading skills?
What are the conflicts between Human Psychology and Market Psychology?
How to reverse engineer a trading system/plan to prepare traders for the three Human and Market Cognitive Emotional Mismatches?
(2) Training System Based on the High-Performance Skill Development
All of these questions were in fact part of the challenges we faced when starting the TradingDrills Academy, which led us to extensive research on the subject of Deliberate Practice and the development of competencies for success in trading as a High-Performance career.
Knowing that success in trading relies on "Mastering the Execution of a Profitable Trading System Fitting the Psychology of the Trader", we have developed a comprehensive solution that includes all key elements of developing competencies to turn a novice trader into a professional trader based on the below training process: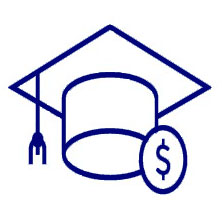 The focus of teaching is on the transfer of Content, Process, and Conditional Knowledge in the preliminary and advanced workshops.
The teaching concepts were designed with the principles of simplification, with a focus on only presenting practical theories useful for skill development. Therefore, any non-practical concepts and jargon that did not create any skill-based values and caused confusion, and delayed the decisive action of traders, were eliminated. You can see this in all lessons of the first 33 workshops, which were designed in the form of > 60 animated clips. These short clear animations reveal all practical applicable concepts/theories behind the dynamic pure price action and the algorithmic decision-making process of the PAAT system.
Another important point in designing and presenting all teaching materials is that it follows the Deliberate Practice concepts that are managed/presented under a Learning Management System (LMS)". So the teaching materials start from very simple basic concepts of the dynamic price action. Then the level of difficulty gradually increases at more advanced workshops that explain complex concepts related to the processes/algorithms and trading personalization of the PAAT system.
The LMS system maintains all deliberate practice requirements for the constant monitoring and supervision of students. Students have to complete each level in the right sequence and pass the evaluation process with numerous exams, in order to get access to the more difficult workshops. The LMS embeds the Smart Drills that provide immediate feedback, but also students can send question tickets to the instructors and receive immediate feedback from their mentors.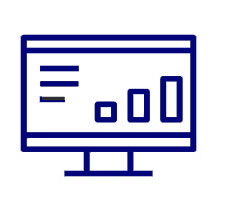 Mentoring is a training process based on a relationship between an experienced individual, the "mentor", with a less experienced individual or "mentee" to share knowledge, experience, and advice with the goal of professional and personal development.
Mentoring has a special and significant place in the training system of TradingDrills Academy. Our senior instructors are the trusted advisers and role models in trading and training, who have gained many years of experience in different global markets, with various trading systems, and faced many technical/psychological/risk management challenges on the path towards consistency in trading, so they have "been there" and "done that."
Our mentors support all traders on a daily basis by answering questions on teaching lessons related to the Content/Process/Conditional knowledge that is received by the LMS system and during live webinars. The instructors play an important role in accelerating the professional growth of students by constantly monitoring the educational progress of students using the LMS system and offering suggestions on practical skill development.
All of our instructors have participated in the development/update of 760 Smart Drills in the form of Practice and Exams using live market charts. The Smart Drills provide instant feedback and help interactively to develop skill sets defined by the learning objective of each Module/Workshop. Our mentors address all questions related to the completion of practice drills and understand that the completion of so many drills under deliberate practice is a tedious task. So they encourage students to stay focused and be patient and resilient to pass the initial learning curve of skill development with the least amount of time and energy and maximum productivity.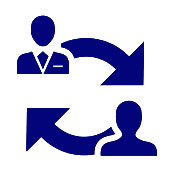 Coaching is shown to have a powerful, positive impact on self-confidence, wellness, and work performance and is an essential component of reaching mastery of High-Performance Skills such as trading. In this process, the coaches help the coaches to become more aware of their potential and innate abilities instead of teaching them. The relationship between the coach and student is a kind of dialogue and comprehensive cooperation and the coach plays the role of facilitator and tries to encourage the person to think deeply to know himself/herself and unleash his/her unique potential to maximize personal and professional abilities.
As mentioned earlier, the third element of success in trading is to personalize all profitable trading system variables to fit the psychology and lifestyle of the trader. With many years of training and experience holding private coaching sessions, our senior instructors work with all students who have completed the PAAT course to identify these personal variables as explained in detail in Module 12.
Our coaches have identified a set of specific and purposeful questions that cover all-important personal and innate variables, which have great impacts on trading success. During the initial private coaching sessions, these questions raise the students' self-awareness on all variables such as suitable time to focus on trading, trading session, style of trading, speed of mind processing, time frames, personal dollar loss tolerance, underlying derivative, trade management, level of risk tolerance, and selection of broker.
In the subsequent coaching sessions, the coach provides suggestions on how to adapt the profitable PAAT system conditions and the proposed training plan to fit the psychology and trader's personal variables.

Our coaches also boost students' confidence and provide motivational/psychological advice as part of their comprehensive coaching support that helps students master complex skills and develop the right habits to identify trading opportunities and take/manage trades.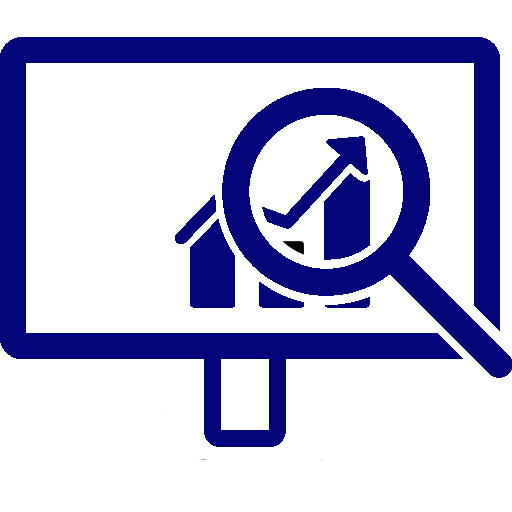 Monitoring is another important component in progressing toward mastery of trading as a High-Performance Skill. Monitoring is a systematic activity to measure the performance of individuals by setting clearly defined goals and predetermined criteria for measuring that. Extensive scientific studies and research have shown that people who are committed to action by reporting to someone else were performing up to 243% better than people who pursue the same goal alone.
The reason for the dramatic improvement is an increased sense of commitment to change and improve in the presence of a coach as an observer. Therefore, while our experienced coaches help novice traders at the beginning to personalize the PAAT trading system to reach consistency, they play an important role in monitoring the trader's performance, discipline scores, and risk management adherence as they advance toward the higher level of professionalism.
Our PAAT training has provided extensive training about preparing the Trading Journal for future monitoring in workshop 36, which covers the procedure of recording the results of individual trades and checklists to follow the PAAT trading plan. During the monitoring session, our coaches review the trader journals that help to evaluate progress, check the need for additional training and exercises, suggest performance improvement strategies, and address technical and psychological ambiguities. The monitoring sessions increase traders' focus and transparency, prevent major mistakes, prepare traders to deal with crises, identify new opportunities, and increase performance and profitability.

Therefore, monitoring complements the coaching process to create a sense of commitment and transparency in traders in order to plan at a high level to reach maximum efficiency and productivity. It is a continuous investment to get the best out of a person's time and talent to progress towards becoming a professional trader.
In conclusion, the development of High-Performance Skill competencies is essential for success in trading but many educational systems for traders are focused on delivering the knowledge-based teaching materials, often full of conflicting theoretical concepts on some setups that may not have a winning edge in the current market. This is like someone trying to become a pilot or a professional athlete but instead of focusing on skill development with a coach, starts reading books, watching videos, and participating in webinars. Even an authentic live trading room will not create necessary skills in you as someone else is making decisions and executing the trading system conditions. You will not develop high-performance skills in any field by understanding teaching materials or watching other people's performances. To succeed in trading, you need a comprehensive supportive learning environment as designed by the Trading Drills Academy, which incorporates deliberate practice fundamentals with active Mentoring/Coaching/Monitoring to develop all essential trading skills on a profitable trading system that are fitted to your trading psychology.
Roadmap to Become A Consistent Trader and Get Funded