Price Action Algo Trading (PAAT)
Follow the Professional Trader's Path to Success​
Don't waste any more time on scattered theoretical trading courses!
Become a consistent trader by following the path of our successful students!
What Makes PAAT Traders so Consistent in Securing and Managing Funds?
The PAAT is a dynamic Price Action trading system that enables aspiring traders to quickly achieve consistency in financial markets. Advanced traders can combine the PAAT with Order Flow analysis to achieve superior institutional performance. 
Popular price action courses/systems have a static view of the market structure based on candlestick readings, static support/ resistance levels, chart patterns, and entry signals/strategies and are typically offered in theory without practice drills and lack a clear trading plan. These systems were designed on hindsight analysis of back-tested price data and are ineffective in assessing market structure/risks and adapting to

 the dynamic changes during live markets.

The PAAT was designed based on the true nature of price action psychology and provides a 3D perspective of the chart pattern, range, and momentum, and their interrelationships across multiple timeframes. This dynamic view of price action, combined with deliberate practice training using smart drills, provides traders with the skill of recognizing market structure and risks and adapting to changing market conditions.

The PAAT's primary focus is on Setup T, a trend-following setup that was specifically designed to address the loss-averse tendencies often encountered by aspiring traders. Setup T ensures a high win rate with a good reward-to-risk ratio, thus minimizing account drawdown and making it an ideal trading system from both psychological and risk management perspectives for traders who strive for consistency in securing funds and effectively managing them
PAAT and the Path to Success in Trading
If you are genuinely interested in becoming a professional trader capable of receiving funds and attaining financial freedom without limitations on time or work location, we offer a range of options based on your budget and availability. Seize the opportunity and pursue your goals by taking advantage of our unique PAAT Trading/Coaching system.
PAAT-TRIAL & PAAT Mini Book
Basic/Advanced Dynamic Price Action


PAAT PREMIUM ONE-TIME PAYMENT
Basic/Advanced Dynamic Price Action and PAAT System
PAAT PREMIUM FLEXIBLE PAYMENT
Basic/Advanced Dynamic Price Action and PAAT System
Our senior instructors have developed coaching processes that cover innate personal variables that affect trading success, such as trading style, risk tolerance, and psychological issues. In the initial coaching session, clients are interviewed to raise their self-awareness and suggest the best trading setup and strategies that suit them. During subsequent coaching sessions, clients' trading journals are analyzed to fit profitable PAAT system algorithms and Trading Plan to their psychology and personal variables.
PAAT Overview and Advantages
The PAAT Course incorporates the three secrets of trading success:
1- Built Upon Our Proprietary Winning Dynamic Price Action Trading System
The first key element of success in trading is the design of a Profitable Trading System and Mastering its Execution in a live market.  Through extensive research, we have discovered that popular price action courses/systems often fall short in providing a comprehensive understanding of market dynamics and adapting to the ever-changing live markets.
The PAAT system is designed based on Dynamic Price Action and the true nature of price action psychology to provide a 3D perspective of the chart Pattern/Range/Momentum as the live market unfolds. This approach considers the interrelationships between relevant price action elements, which provides traders with the skill of recognizing the dynamic market structure and risks, so they can adapt to the changing market conditions and make properly informed trading decisions in live trading. 
The teaching materials in the PAAT are carefully crafted based on Deliberate Practice concepts to simplify the knowledge of price action and focus on the concepts that directly contribute to skill development. Non-practical theories and jargon has been eliminated to ensure clear comprehension of the applicable concepts that underlie the dynamic realm of pure price action. Additionally, the inclusion of illuminating flowcharts for process and algorithmic decision-making with numerous Smart Drills helps shift the trader's mindset from knowledge acquisition to skill development, enabling them to effectively read price charts in real-time and make decisive actions in the unpredictable and constantly changing market.
The Price Action Algo Trading system benefits from all advantages of Price Action as the best technical analysis tool, which are listed here:
2- Trains Trading Skills/Habits by Deliberate Practice Drills under LMS
Many aspiring traders do not understand the true nature of trading and think they can self-study a few setups by reading books and watching videos and this KOWLEDGE is enough to quickly turn them to a consistent trader for many years. The fact is that success in trading needs the development of high level of SKILLS as you see in elite-level High-Performance professionals such as athletes, musicians, artists, physicians, etc. You will need to invest your time wisely by joining a professional club that offers a comprehensive training based on "Deliberate Practice" developed by well-informed coaches to develop all necessary high-performance skills.
The PAAT system includes over 70 animated Lessons and 760 Smart Drills. This course is designed to train the thinking process and algorithms of the PAAT system that our top traders execute consistently. The smart interactive practice drills under a Learning Management System (LMS), act like a personal coach, and you are guided from the moment you enter to progress in a safe and stress-free environment to gradually acquire trading fundamental skills. This is like learning how to swim in water under the supervision of a lifeguard in a safe environment.
Smart repetitive drills using real market charts develop each critical step of trading skills. With advanced interactive modules, each separate skill set is combined gradually to a more complex process and Algorithmic decision making, which eventually becomes second nature, so you perform this live trading plan properly like a professional trader.
Traders are immersed in a positive, supportive learning environment with gamification embedded with each smart drill under the LMS environment, instructors addressing all questions raised by traders, and personal coaching in advanced modules. This helps our students to gain confidence as their trading skills improve, which psychologically increases their motivations, accountability, and consistency. The educational progress of the student and the results of his smart Price Action exercises and exams in the LMS system can be clearly evaluated by the student and the coach. Traders also have access to their training modules from anywhere and anytime, 24/7!
3- High Win Rate and Low Drawdown - Fits the Trader's Psychology and Prop Firms
The main setup that we train students and recommend them to master has a high win Rate between 70% to 90%, which is compatible with the psychology of many traders. The desire to have a high win rate is due to the risk and loss aversion nature of the human mind, which causes one to feel the pain of loss 2.5 times more than the joy of the same amount of profit. We address this loss aversion issue in the Price Action Algo Trading system by training traders to master our high probability trend-following setup T, but also discuss Setup C and B in the advanced PAAT that might be suitable for some trader's personality. The high win rate also assures a low drawdown and Risk of Ruin from the money management perspective, so it will prepare traders to pass the evaluation of combines and get funded by prop firms as they impose tight drawdown/daily loss rules.
After designing a profitable Price Action Trading System fitting a trader's psychology and mastering its execution under Deliberate Practice with Smart Drills, the trader has to adapt this trading system into a trading plan suitable to the trader's psychology, risk tolerance, and lifestyle. We call this "Trading Personalization" which is explained in Modules 12 and Advanced PAAT in detail, which is the basis for our first and subsequent coaching sessions. During these private coaching sessions, the primary personal trading variables such as Trader Personality, Dollar Loss Tolerance, Mind Processing Speed, Personal Risk Appetite, and the trader Lifestyle will be discussed that have a major impact on the selection of other complex variables such as Time Frames, Suitable Setup, Risk Levels, Underlying Instrument, Exit Strategy, Broker, and Style of trading.

To address other Human and Market Psychology Conflicts, such as Performance Pressure, Loss Aversion, and Illusion of Expertise, we have created a private coaching sessions and roadmap for success in trading that incorporates solutions for all mindset-related issues. All students need to follow this roadmap and consciously record their trading journal which is reviewed by our coaches.

So, instead of taking random trades under stressful risky market conditions that eventually create major losses, psychological traumas, and bad habits, we recommend that you trade with the PAAT profitable trading system that includes a well-defined personalized trading plan and develop all the necessary skills to become a consistent trader with smart drills under LMS and experienced traders.
What makes our Price Action Algo Trading Coaching system very effective when it comes to development of successful traders?
Deliberate Practice under LMS is a perfect foundation to build an effective training program for aspiring traders. With Deliberate Practice, there is constant trader evaluation and instant feedback via Smart Drills, along with specific learning objectives. The difficulty of each practice gradually increases as your performance improves. The instant feedback lets you know the right way to complete a task and allows you to learn from your mistakes quickly.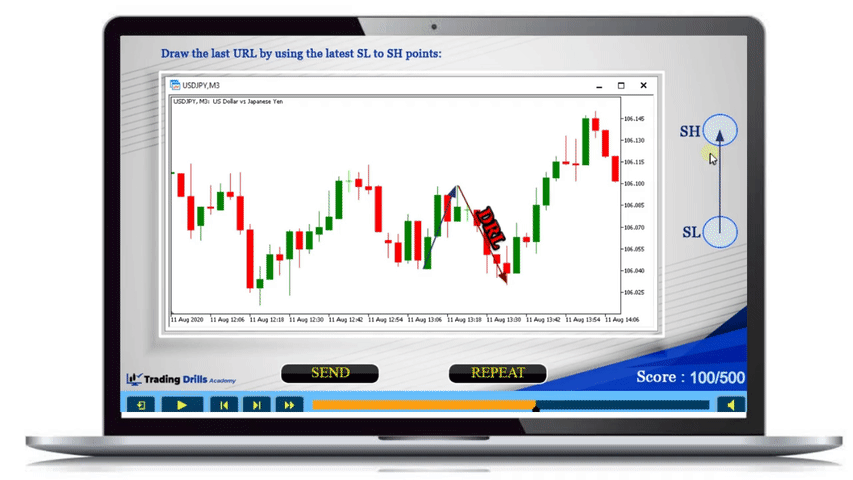 Price Action Algo Trading can be run on any Mobile Phone/Tablet devices
PAAT can be accessed by your mobile phone or tablets without being connected to the internet. This means you can continue your training anytime, anywhere. What's best, your progress will be automatically synchronized with our cloud servers as soon as you go back online.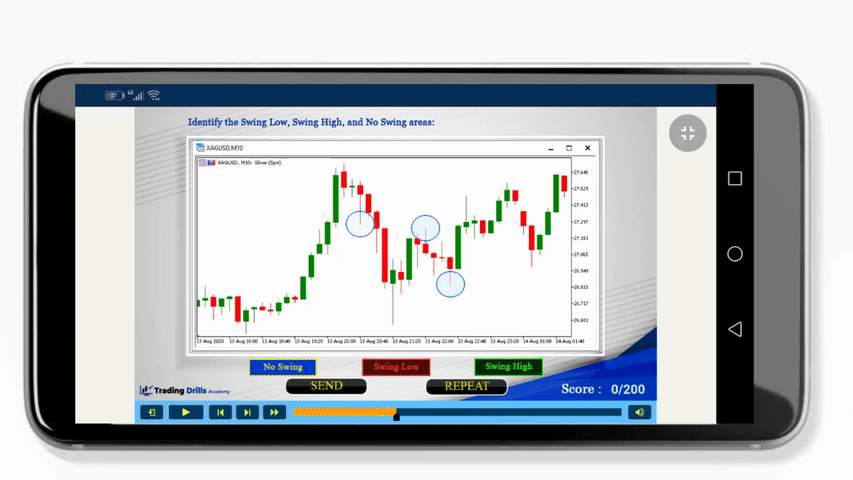 How can you become consistently profitable with our Price Action Algo Trading coaching system?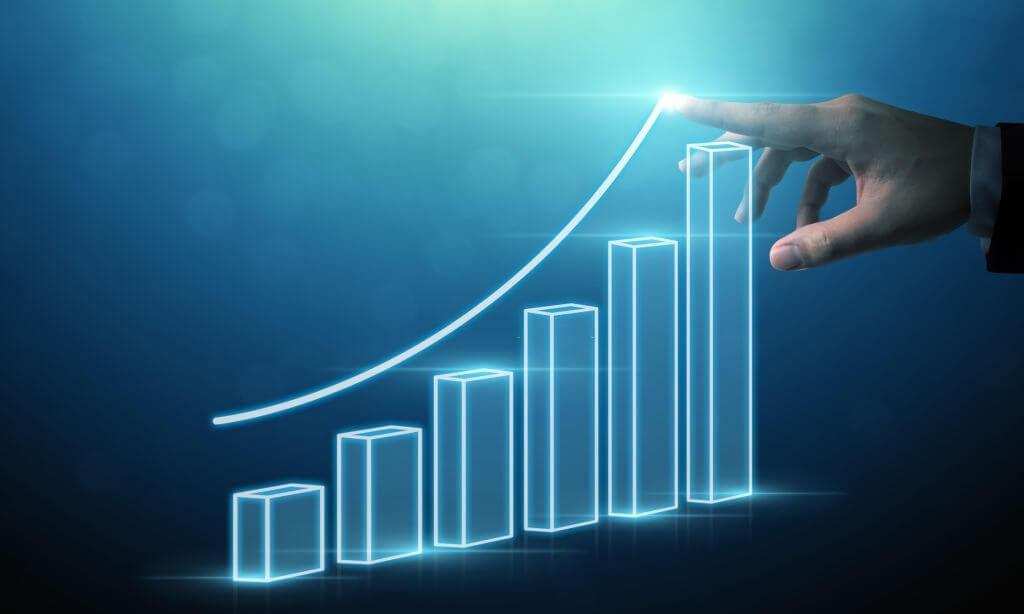 Master our High Probability Dynamic Price Action Trading System, which Works in All Markets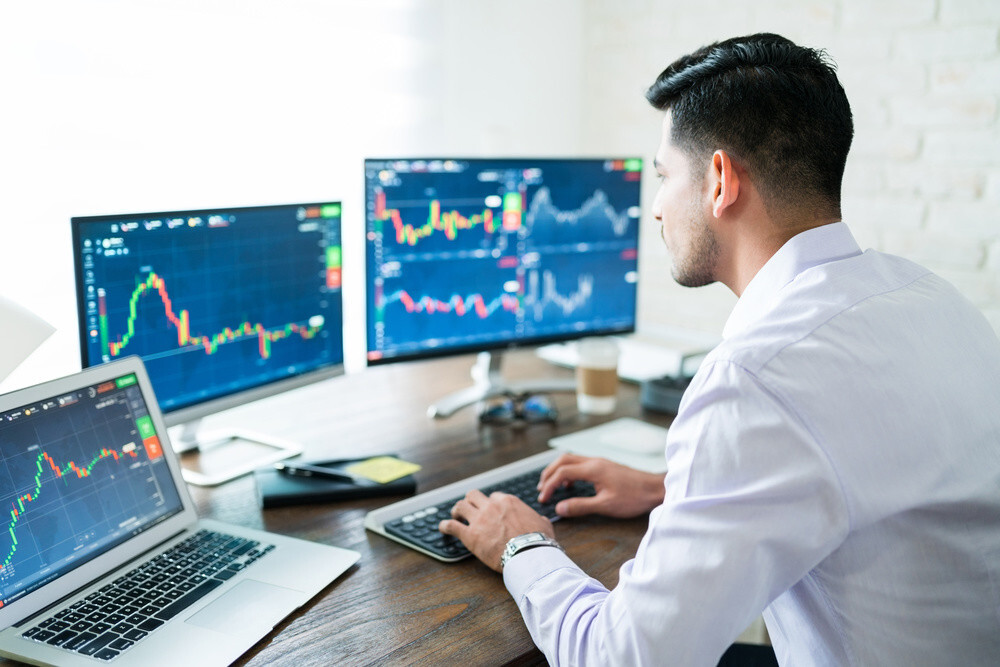 Develop Confident Execution Habits on All Decision-Making Algorithms using Smart Drills under LMS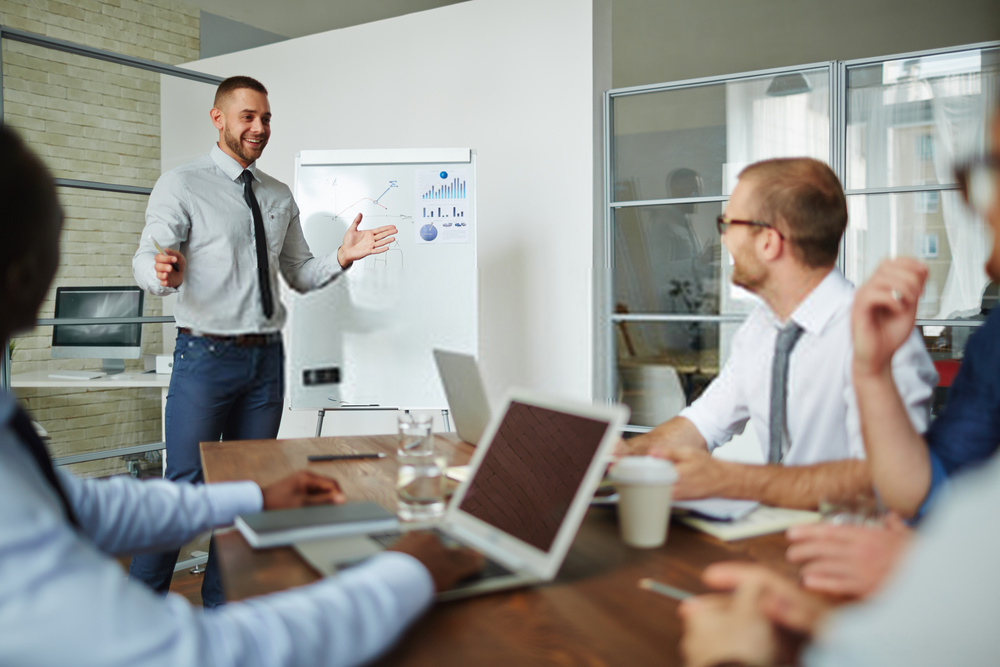 Learn All Essential Trading Skills Through Our Comprehensive Deliberate Practice Coaching System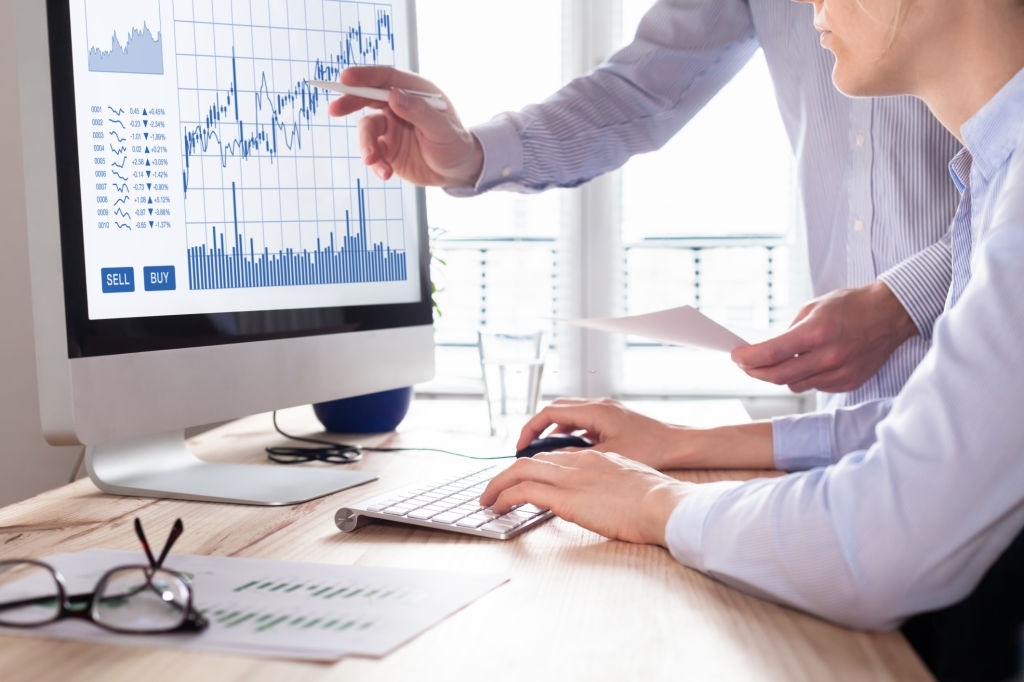 Receive Instant Feedbacks and Implement constructive Improvements Right After Each Smart Drill Practice/Test
PAAT Trading/Coaching System Features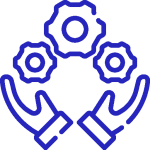 Integrated Trading/Coaching System
PAAT is comprehensive coaching system that is built based on a High Probability Dynamic Price Action Trading System, which works in all markets.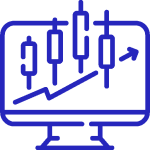 Creating the Right Trading Habits
You will learn the best decision-making algorithmic process of successful traders and turn habits of confident execution and trading over time.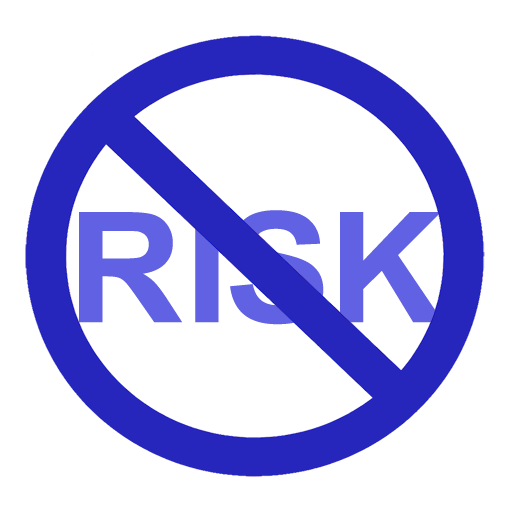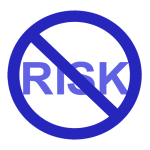 Learn Risk-Free At Your Pace
You will develop all necessary skills without risking trading capitals and fear of losing money and confidence in the financial markets at your own pace.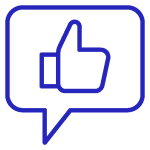 Instant Feedback and Constant Improvement
Trading Drills under LMS lets you know the right away to do a task, and corrects every mistake and turn it to skills and instinctual habits.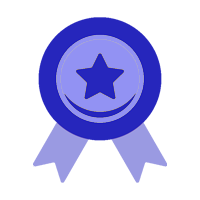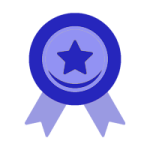 Gamified Learning Experience
 With gamification elements like points, levels and badges and viewing your progress, turn difficult repetitive deliberate practice drills to a fun learning experience.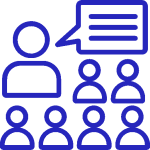 Continuous Monitoring By LMS System and our Global Instructors
 Our LMS system continuous monitor your progress and guide you through your path toward completion of PAAT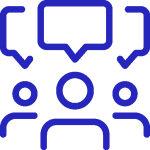 Connect with Others to Participate in Discussions
You will have opportunity to communicate with our students and successful traders and learn from their experiences in advanced modules.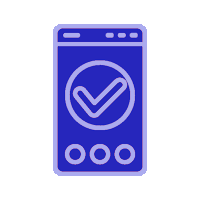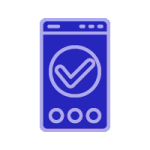 Both IOS and Android apps support PAAT LMS, which allow you to practice using any devices.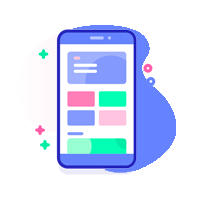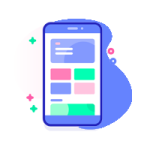 Access assigned workshops and practice with our mobile app offline and learn anywhere and anytime.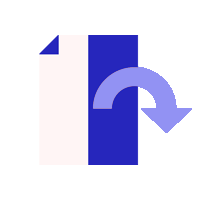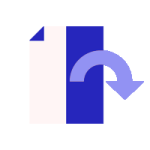 Resume in-progress courses you started before on desktop and with all mobile devices.
PAAT Content: 12 Modules, 36 Workshops, and 760 Drills
Frequently Asked Questions (FAQs)
Trading Drills Academy Instructors and Development Team
After years of research, troubleshooting and coaching under experts, we've come up with a system to help the future generation of aspiring traders to become consistent faster. We will help you save money, time, and energy, so you won't fall into the same traps we did when we first started out. PAAT coaching system provides you with the unique opportunity toward a faster journey to becoming a successful trader at minimum risk in the financial markets.
100% Money Back Guarantee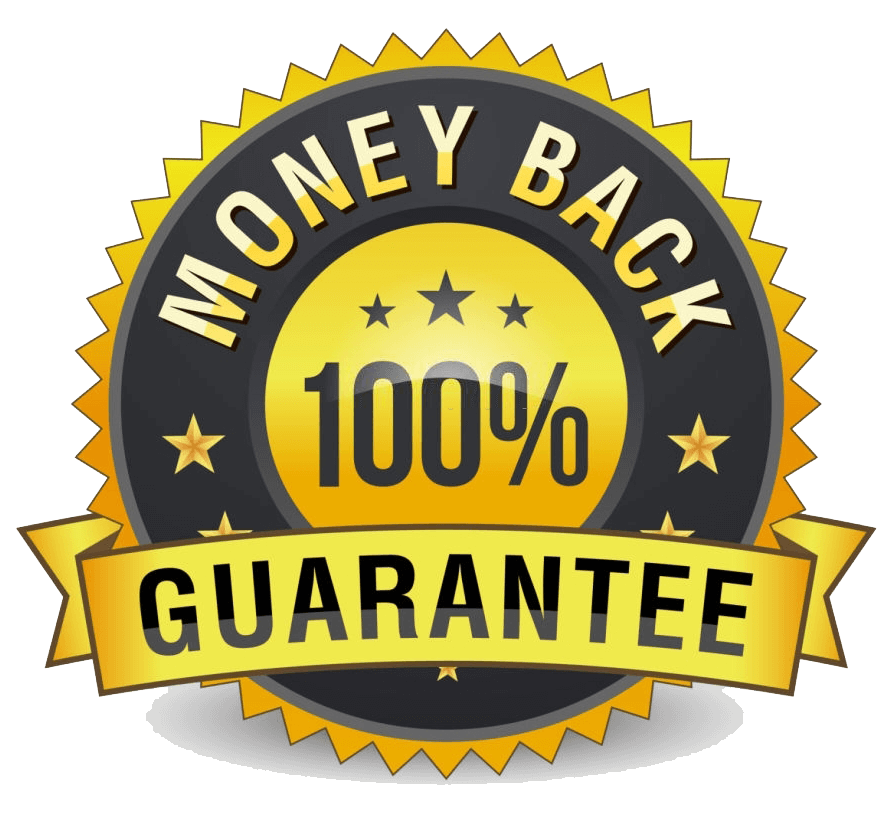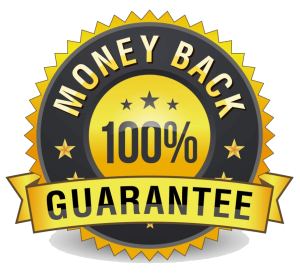 100% Refund with No Questions Asked
Learn more about our refund policy here.